The New World of Healthcare IT Marketing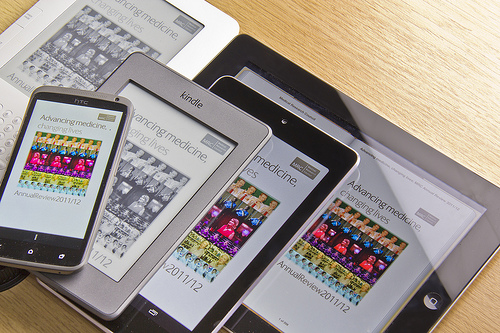 In the New World of Healthcare IT Marketing, YOU are the media.
You have at your fingertips a digital platform and tools to spread your message quickly, inexpensively, deeply, and effectively. Your buyers and clients are armed with smartphones, tablets, laptops, and desktop computers. Digital information is only a click or Google search away, available 24/7. High-speed access allows easy sharing of photos and video, in addition to text.
Collaboration can happen with anyone, anywhere in the world with free video conferencing through Skype or Google Hangouts. Documents sharing "in the cloud" is common place. All this digital access raises expectations and changes the communications dynamic. Just as the fax machine and Next Day delivery increased the speed and expectation of response 30 years ago, today digital media has changed the expectation of the quality and depth of content delivered.
Individual healthcare consumers and healthcare system executives are now plugged in online. Their comfort with social media is increasing. To reach prospects and clients today, you must connect with them in a variety of ways online.
Effectively Connecting Your Message with Potential Buyers
Given the reality of the digital world and the changing landscape of how businesses connect with prospects and clients, a key question arises:
"How do I use digital media to improve my firm's marketing effectiveness?"
The infographic below confirms the reality of this New World of Digital Marketing. While the three legs of any marketing strategy must deliver a market-message-media match, the three pillars of successful digital media use are:
Email
Mobile
Social Media
photo credit: tribehut via photopin cc
Sam is the Founder and Chief Marketing Technologist at Modallic. Modallic specializes in brand development and marketing for Mobile Healthcare Technology (mHealth) firms. As a life-long entrepreneur, Sam directs the mHealth storytelling and mHealth agile marketing process unique to the Modallic approach.