REVEALED: 15 surprising trends changing healthcare.
This is the promise of a new book from Fard Johnmar, founder of Enspektos, and Rohit Bhargava, best selling author and founder of Influential Marketing Group.
I've already pre-ordered the book, and look forward to learning more about the insights Fard and Rohit share.
No doubt, a few "I already know that!" reactions among some in the mobile health game will emerge. But, perhaps an open mind and how these two experts connect the dots will reveal the opportunities these trends present.
What Can ePatient Teach mHealth Marketers?
Without reading, absorbing, and reflecting upon the entire book, it's too early to fully answer this question.
However, a glance at the infographic below does provide some clues on where marketing thinking and mHealth product development  can move into new directions.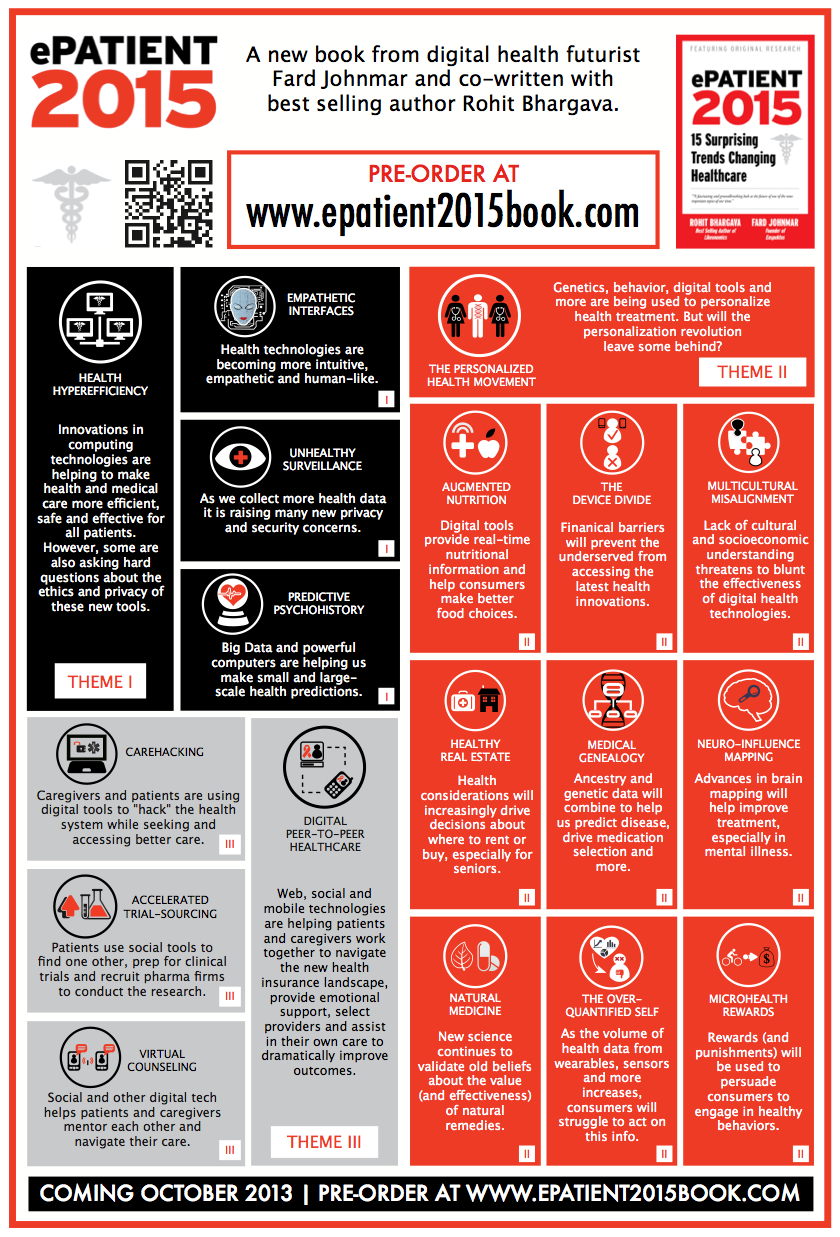 What if the above trends revealed in ePatient trigger a new connection in your brain? What if a Big Idea emerges? Perhaps a fresh focus to your mHealth products and services emerges from reading the book?
Rather than guessing on how, or even if, this book will leave any impression on you and move the marketing needle in your business, here's what I invite you to do:
1. Pre-order the book.  
2. Read and absorb the book. These doesn't seem like the kind of book you read and set aside. It's a book meant to get you thinking.
3. Share your thinking. I'm going to post this on the Modallic Google+ Page. (Link to follow) You're invited and encouraged to drop in and share your insights.

More Stories on the Topic